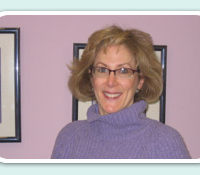 Cindy
My Testimonial to Dr. Stern:

Cindy WirthIn the early spring of 2003, I was working out with a personal trainer. On one particular morning, I came in for my workout unable to move my neck and shoulders. My muscles were all completely in spasm, and I was unable to move.

My trainer, Michael Kupperman – The Exercise Coach, offered to call a friend, who was a chiropractor, to see if he could help me. Dr. Stern made time for me that day and I have not looked back.

I was the last person who would go to a chiropractor. Since beginning my treatment program with Dr. Stern, I have noticed a significant improvement in my overall well-being. Whether I have an acute situation or a regular wellness visit, I always fee so much better, and now realize the wear and tear of sitting in a car all day (I am in medical sales) has begun to take its toll. My regular chiropractic visits have relieved or eliminated many of my symptoms.

I would highly recommend chiropractic care and Dr. Stern to anyone, particularly anyone who is truly interested in improving their overall healthy and well-being.

You will not be sorry!