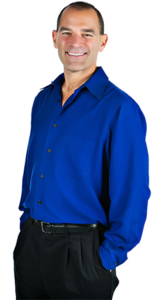 Dr. Stern is very passionate about health & wellness.  Committed to being a lifelong learner, Dr. Stern stays on the cutting edge of the latest advancements in health, wellness & performance enhancement.  He leads by example through his healthy lifestyle choices which include: Healthy eating habits, regular exercise (yoga and biking), meditation, visualization and much more.
Since opening Stern Chiropractic in 2001, Dr. Stern has worked hard to become a leader in Chiropractic pediatric, Maternity & Wellness so that he may share this expertise with his practice members & community.  Learn more about how Stern Chiropractic in Buffalo Grove can help children, pregnant mothers & families.
Personal Interests
Dr. Stern…
LOVES his family!
LOVES Chiropractic!
Is passionate about living a healthy lifestyle & helping others do the same.
Is committed to lifelong learning.
Is a long time Yogi.
Eats a vegan diet
Is a craft beer enthusiast.
Degrees, Diplomates, Honors, and Specialties
President of The Academy of Chiropractic Family Practice and Council on Chiropractic Pediatrics
Fellow & Diplomate in Chiropractic Pediatric, Maternity & Family Wellness Care (more)
Published a paper on Chiropractic and Female Infertility (click to download)
Certified in The Webster Technique
Diplomate in Acupuncture from the International Academy of Medical Acupuncture
Graduated with the highest honors from The National College of Chiropractic
Practice focus and commitments:
Dr. Stern…
utilizes a comprehensive, 4-tiered approach to practice member care, including the chiropractic adjustment, lifestyle counseling, practice member education and acupuncture.
has a strong focus on practice member education in order to help members learn about their heath and what they can do to enhance it.  Practice members become active participants on their path to better health and wellness.
helps children learn healthy lifestyle habits so they can make healthy choices now and throughout life.
is committed to bringing you the best and latest in chiropractic wellness care.  Dr. Stern regularly attends conferences and seminars, as well as reviews the latest literature to provide you with the cutting edge in wellness care.
is committed to ongoing self-improvement, including lifelong learning and living the Chiropractic Wellness Lifestyle (eating healthy, exercising regularly, getting sufficient rest, meditating, contributing to the community, and acting charitably).
 is committed to ongoing improvement of his office, which allows him to offer the highest quality of care in a loving, nurturing and caring environment.